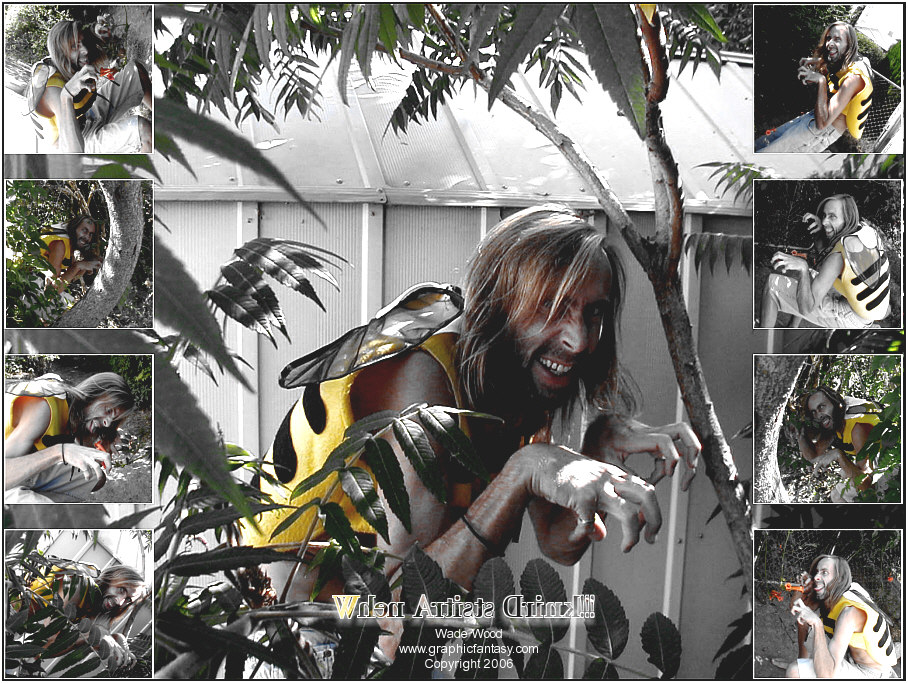 When Artists Drink... WHOOOOOOAAAA... kinda dizzy here people... I really hope someone finds humor in this piece, for I'm secure enough with my insanity to pull this one off, via making a fool of myself, via not really giving a flying monkey poo if you hate it. I had fun doing this, just to put a smile on a little girls face (MW) and that's all that matters to me!! Now would someone please tell me where I left my other 30 pack? "I thunk I have to make a moovie"! gfys



Oh I'm so pretty
and witty, but not gay

Look I'm a bumble bee
I have to pee
a wee wee

I hope it doesn't storm
Because I'll be dead and warm

When the "crystals" fall from the air
I really won't care
For it's called "snow"
nothing like a good blow

bury me, I can't rhyme
at this time
got a dime
a pet mime

moo moo moo, I think I need a choo choo choo?

If you are visiting from another site / link and don't have the main flash menu, click the image below.




Suggested View 1280x1024, 32 bit true color
Created by Graphic Fantasy, all contents copyright © 1998-2006.


digital graphic artwork creations, 3D artist, designer, art for sale, altered, psycho, demented, insane, gallery, posters, sex, wade, wood, fuck, strippers, evanescence