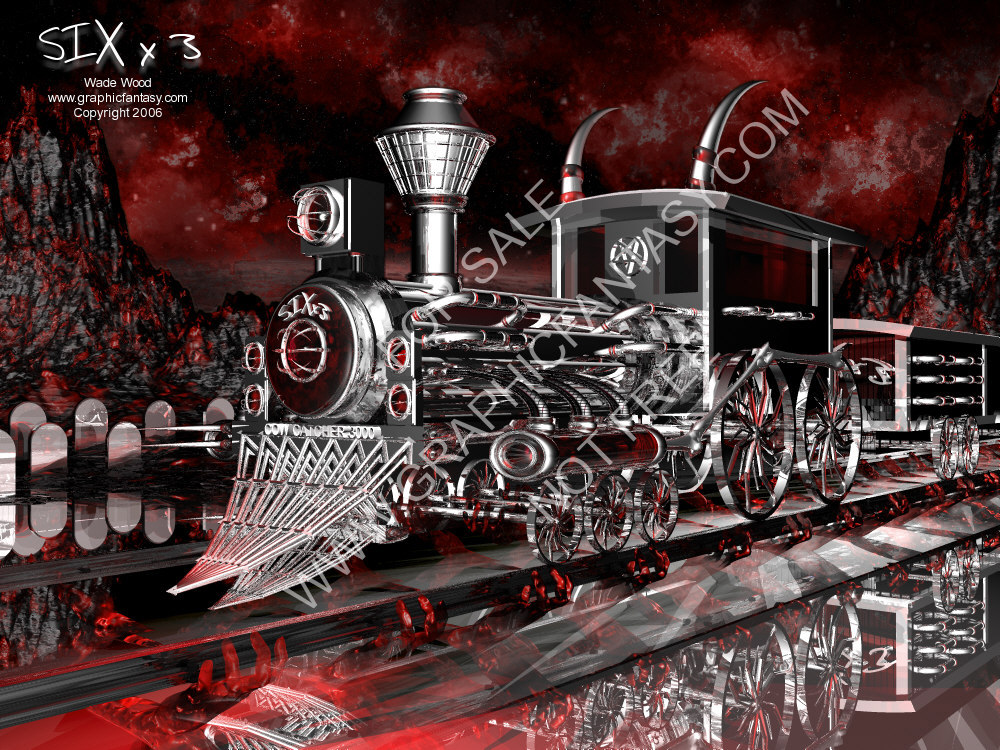 Michelle wanted a choo choo, so here you go my dear, now you can go to hell. Thank you for the idea.



The image itself has 3341 objects with my custom textures, 20 lights with custom gels, 8024021 polygons and the 3D file itself is only 212 meg. This took me 6 days on and off to model even with the power bumps. Took 14 hours to render regular AA, as soon as the storms pass I'll render it superfine AAA and a little bit larger so you can see the 3000 little details I put in to this one. My computer said it'd take just under 39 hours to complete. Stay tuned....



If you would like to see how I made this image, CLICK HERE..

If you are visiting from another site / link and don't have the main flash menu, click the image below.




Suggested View 1280x1024, 32 bit true color
Created by Graphic Fantasy, all contents copyright © 1998-2006.


digital graphic artwork creations, 3D artist, designer, art for sale, altered, psycho, demented, insane, gallery, posters, sex, wade, wood, fuck, strippers, evanescence